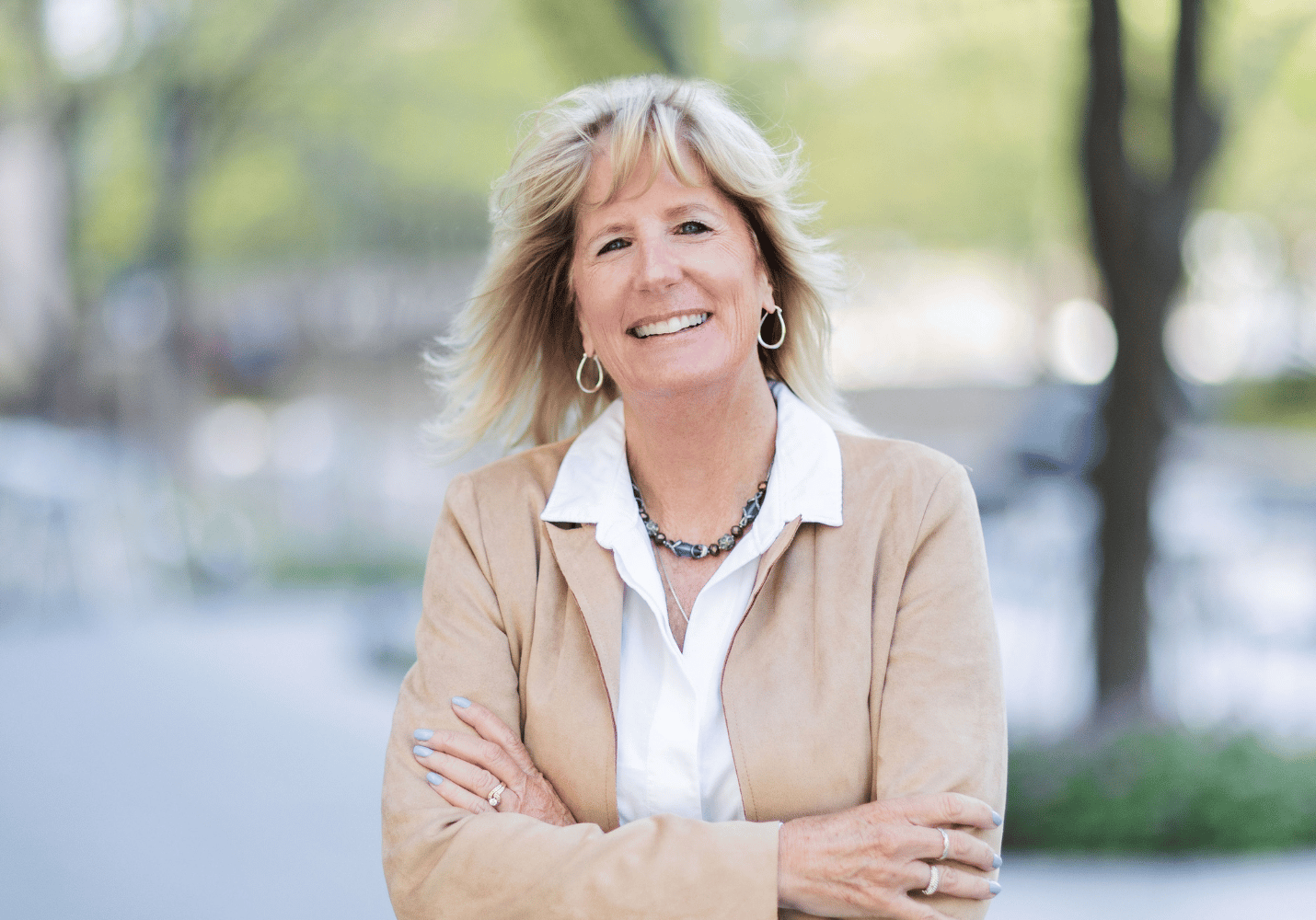 As Director of the Full-Time Staffing Division, Diane gets to wear the Superman Cape for her clients by presenting that candidate who is going to do great things for them and solve their staffing concerns. The dog lover and soccer fan answers our 20 questions that cover everything from inspiration to childhood celebrity crushes.
1. ARE YOU A MORNING PERSON OR A NIGHT OWL?
I used to be a night owl yet I find I am waking up earlier and earlier, which I do not like.
2. WHAT'S YOUR FAVORITE TIME OF DAY?
My favorite time of the day is about 7 pm as I can finally try to relax and slow down some.
3. WHAT IS YOUR DREAM COUNTRY TO VISIT?
I would love to visit New Zealand.
4. WHAT ARE THREE THINGS YOU CAN'T LIVE WITHOUT?
I could not live without family, friends, and a good margarita.
5. WHAT 3 PEOPLE LIVING OR DEAD WOULD YOU LIKE TO HAVE DINNER WITH?
I would love to have dinner with Stevie Nicks, Jim Morrison, and Prince at the same time.
6. DO YOU LIKE THE WINDOW OR AISLE SEAT ON AN AIRPLANE?
I prefer the aisle seat as I like to move around.
7. WHAT'S YOUR CURRENT TV OBSESSION?
My TV obsession is Yellowstone.
8. HOW WOULD YOU DESCRIBE YOURSELF IN THREE WORDS?
I would describe myself as loyal, energetic, and family oriented.
9. WHAT'S A BOOK THAT EVERYONE SHOULD READ?
A good book is any by Colleen Hoover.
10. WHAT'S YOUR FAVORITE PIECE OF CLOTHING YOU OWN?
My jean jacket is my favorite piece of clothing.
11. WHAT'S INSPIRING YOU IN LIFE RIGHT NOW?
I am inspired by my kids. I love seeing them live life.
12. WHAT'S THE PIECE OF ADVICE YOU'VE RECEIVED?
Quit worrying about what anyone thinks of you but you.
13. WHAT'S ONE PIECE OF ADVICE YOU WOULD GIVE YOUR TEENAGE SELF?
Travel more and make friends everywhere you go.
14. FAVORITE WAY TO RELAX OR DECOMPRESS?
I love to relax by watching sports or a good band.
15. MOUNTAIN OR BEACH VACATION?
I prefer beach vacations.
16. WHO WAS YOUR CHILDHOOD CELEBRITY CRUSH?
Rob Lowe was my crush growing up.
17. WHAT'S A SKILL YOU'RE WORKING ON MASTERING, OR A SKILL YOU'D LIKE TO LEARN?
I would like to learn to snowboard but will probably stick with skiing.
18. SONG YOU CAN LISTEN TO ON REPEAT?
I can listen to any Fleetwood Mac song on repeat.
20. IF YOU COULD SWITCH LIVES WITH SOMEONE FOR A DAY, WHO WOULD IT BE?
If I could switch lives with someone for a day, it would be Bill Gates and I could do some damage spending all that money in 24 hours.
20. WHAT'S YOUR FAVORITE QUOTE?
"People can't drive you crazy if you do not give them the keys.
Interested in learning more about Diane and seeing if she can help you or your company with your staffing and recruiting needs? Check out her bio and contact info on our site!