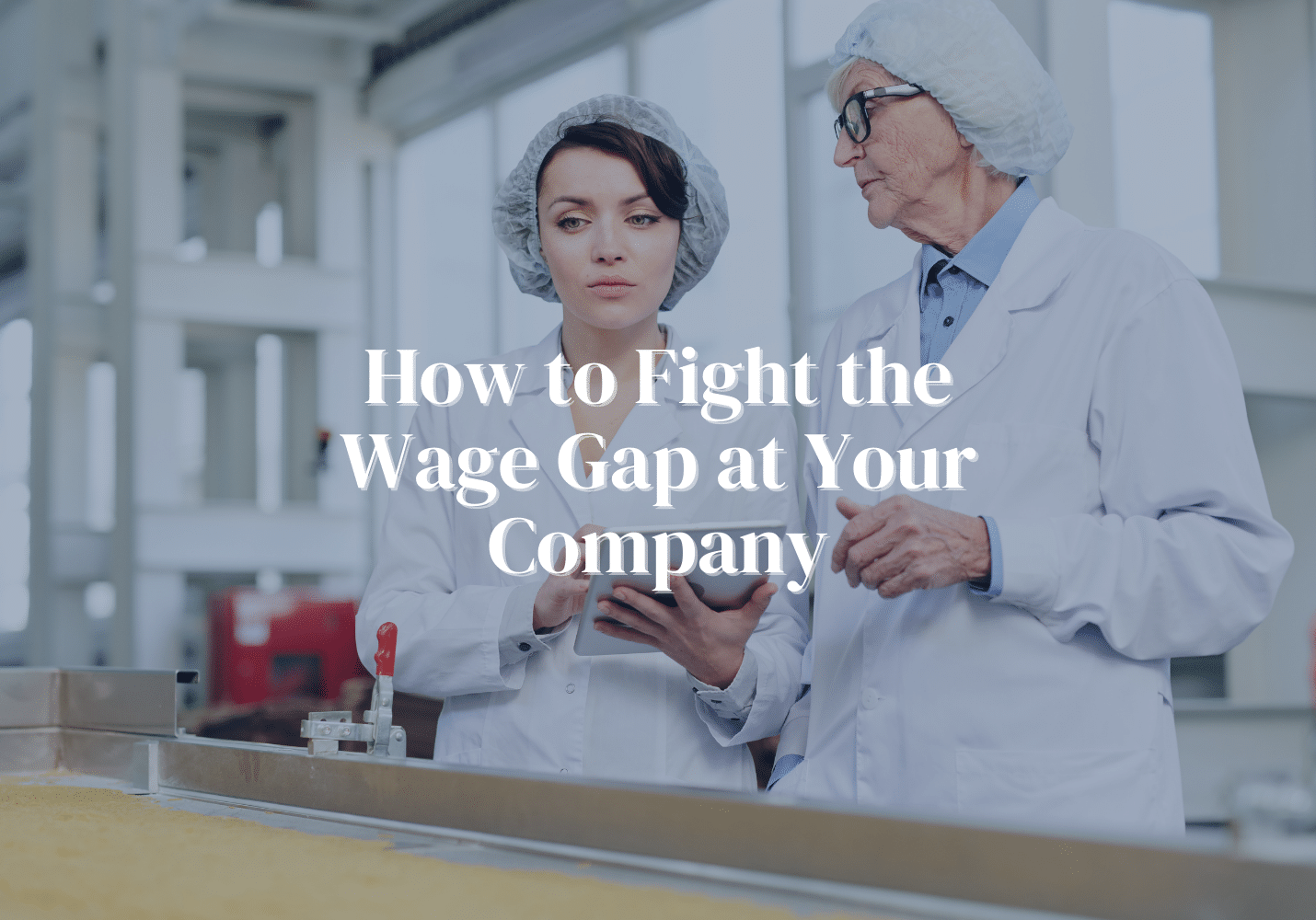 Businesses in many industries and of all sizes are concerned about the equality within their workforce. As a business owner, you are probably well aware of the issues around pay equality between men and women called the gender pay gap. Generally, across the globe, women are paid less than men. According to the U.S. Government Accountability Office (GAO), in 2021 women in the U.S. earned an estimated 82 cents for every dollar that men earned. Put simply, women on average earned 18 cents less than men with the same experience and education level.
In the U.S., the pay gap is worse for Hispanic or Latina women who earned an estimated 58 cents compared to a White man and Black or African American women who earned an estimated 63 cents compared to White men.
Part of the reason for this pay gap is jobs that have traditionally been considered "woman's work" such as home health aides and childcare workers are undervalued. People working in these positions have been paid less than jobs in building and construction, which are typically seen as "men's jobs."
There are sectors where the gender pay gap problem is less pronounced. For example, in government agencies and non-profit organizations, women earned an estimated 85 cents for every dollar earned by men. Whereas in private, for-profit companies, women earn 78 cents for every dollar men earn. Furthermore, when women have more education and degrees, they are able to narrow this gap, especially when women have more degrees than the men they are working with.
Pay equality isn't a new problem. In 1963, Congress amended the Fair Labor Standards Act with the Equal Pay Act. Before this law, women on average earned 59 cents for every dollar a man earned. While this is a problem that stretches back generations, there are things you can do within your company to address the issue.
WHAT BUSINESSES CAN DO TO ADDRESS THE GENDER PAY GAP
The gender pay gap is a large, global issue. But there are opportunities for a business or organization to address the gender pay gap within your own workforce. These include increasing pay transparency, prioritizing diversity, conducting pay equality audits, and implementing family friendly policies.
Increase pay transparency
Pay transparency is being open about compensation. This can be done through sharing broad information about employee compensation online, including compensation details in job postings and creating a culture where employees feel comfortable talking with compensation packages if they choose. Numerous studies show that the gender pay gap is decreased with pay transparency.
Prioritize diversity
A diverse workforce benefits an organization in many ways, including increased productivity, improved profitability and better team morale. It can also help address the gender pay gap. If your company doesn't have dedicated diversity, equality, and inclusion (DEI) efforts underway, look into starting one to improve DEI. These efforts can include starting a DEI task force, opening a DEI position with your company leadership and conducting DEI training.
In 2020, the Rand Corporation conducted a study comparing salaries of doctors at practices with an equal number of male and female doctors with practices that had disproportionately more male doctors. What this found is that at medical practices that were equally split between male and female doctors the pay disparity was much less than at practices with more male doctors.
Conduct pay equality audits
Pay audits are another way businesses can help reduce the gender pay gap. By seeing where employees fall on the payscale and making sure that aligns with their job title, performance, and industry standards, companies can rightsize salaries or wages accordingly.
You can start a pay audit within your company by working with the human resources department. You'll want to look into things like how pay is established, what people in various roles are making, and how pay at each title within your business compares to industry standards. This information can be used to create a thorough report on pay in your business and help your company decide if any increases are needed to bring employees up to standards.
Implement family friendly policies
Providing flexibility as appropriate within the business's industry, goes a long way in closing the gender pay gap. Fair scheduling practices such as predictable schedules or providing schedules or schedule changes in advance are all things that also help caregivers, who are often women, plan ahead for work needs. Increased flexibility or even predictability in full-time positions allows more women to stay in the workforce instead of having to switch to part-time work and less earnings.
GOVERNMENT'S ROLE IN SOLVING THE GENDER PAY GAP
The gender pay gap is a bigger problem than just one business can solve. To provide wider changes that would improve the gender pay gap, there are overarching policies, laws and requirements at the state and federal level that can help improve the situation.
Require pay transparency reporting
Pay transparency can benefit businesses, employees and job seekers. Employees trust employers who are open about compensation packages, and this builds loyalty and improves worker retention. In addition, honest information about compensation helps to avoid pay discrimination, even if it's unintentional. There are various ways the government can require reporting including posting compensation in job openings.
Raise the minimum wage
More women than men work low paying jobs. These positions are greatly impacted by minimum wage laws. A report by the National Women's Law Center found that Women are close to two-thirds of the workforce in jobs that pay the federal minimum wage of or just a few dollars above it. Increasing the minimum wage would bring up the pay of workers in these positions without increasing top-paying positions, which would help to narrow the gender pay gap.
Expand paid family and medical leave
Women are more than likely than men to take leave for family or medical reasons. If workplaces have insufficient leave policies, then women often leave their jobs or have to take temporary, part-time, low-paying positions to be able to care for their family.
Increase access to childcare
Childcare is an increasingly large part of family budgets. When a family has the choice between paying for childcare so one parent can work a low-wage job or that parent staying home, they will often choose to have the parent earning less stay home. And that parent is often the woman in heterosexual relationships. Affordable childcare would mean more women could stay in the workplace and increase their earnings over the years. When women drop out of the workforce to stay at home, it can take years for them to regain the earnings from that time away, if they are ever able to recoup it.
The imbalance of women's workload and household expectations coupled with the gender pay gap were all laid bare during the COVID-19 pandemic. As many schools and childcare centers were closed in 2020, women left the workforce. In addition, as restaurants and hospitality and entertainment venues shut down, women lost more jobs than men because women are overrepresented in these industries. Women are still working to regain the job and wage losses experienced during the height of the pandemic.
The gender pay gap is a problem. It's a bigger problem than a few cents. These lost wages add up to more than $400,000 over a 40-year career. Not only is the gender pay gap harming individuals, it's harming the overall economy. The good news is there are steps that you can help your company take to narrow this gap. Through taking intentional steps within businesses across all industries, this issue can be addressed to benefit women and people everywhere.