Home » In Response to Ever-Tight Job Market, St. Louis Based Staffing & Recruiting Agency Forges New Path Ahead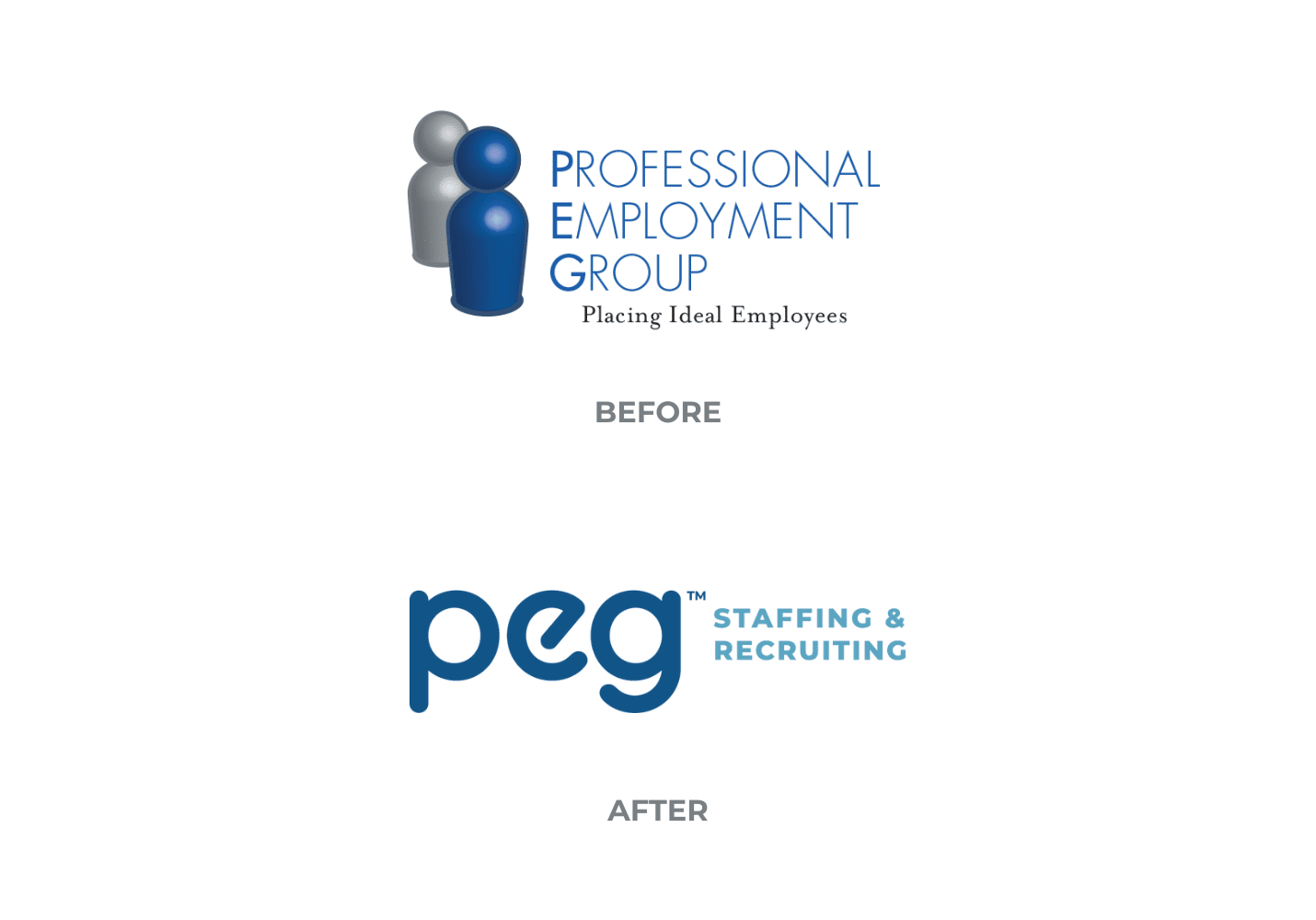 In Response to Ever-Tight Job Market, St. Louis Based Staffing & Recruiting Agency Forges New Path Ahead
In Response to Ever-Tight Job Market, St. Louis Based Staffing & Recruiting Agency Forges New Path Ahead
St. Louis staffing & recruiting agency marries tech stack updates with personalized touch and industry expertise to meet the needs of clients and job seekers.
ST. LOUIS, MO (August 22, 2022): Affectionately known as 'PEG' by clients and job seekers for years, St. Louis based staffing and recruiting agency Professional Employment Group has made it official and recently unveiled its new name and look, as PEG Staffing & Recruiting. PEG has provided premium staffing and recruiting services for nearly 40 years, offering contract, contract-to-hire, direct hire, and payroll solutions. The new brand identity is just one of many significant changes the company implemented this summer to better meet the needs of clients and job seekers amidst ongoing challenges in the U.S. job market.
According to a recent McKinsey's American Opportunity Survey, American workers are struggling to land fulfilling jobs despite the U.S. job market being the most worker friendly market in nearly 50 years. For companies, competition for top candidates is fierce as the workforce more highly prioritizes remote work, flex-time, and other conveniences the world became accustomed to during the peak of the COVID-19 pandemic.
"Our clients are facing unprecedented challenges in regard to hiring and retaining staff," said Karen Spann, President and Owner of PEG Staffing & Recruiting. "Now more than ever, companies need a staffing and recruiting agency that can move quickly while thoroughly understanding their unique needs."
"We've taken a very holistic approach to evolving the company, with growth and modernization top of mind," said Spann. In addition to a new brand identity, PEG Staffing & Recruiting has recently moved offices in Creve Coeur, launched a new website, and updated all internal software and technology. "The more we can harness technology to offset non-essential tasks, the more focus our recruiters have on truly getting to know candidates and understanding client needs. By marrying the latest technology with our personalized approach, we're able to exceed our clients' expectations while helping ambitious and talented candidates connect with companies where they are valued." said Spann.
For more information about PEG Staffing & Recruiting, visit www.pegstaff.com.  If you would like more information about this release please contact Elizabeth Penfold at 636-542-8855 or elizabeth.penfold@pangalacticdigital.com.
###
About PEG Staffing & Recruiting, Inc.  
PEG™ Staffing & Recruiting, Inc. (PEG) is a certified woman-owned, boutique staffing and recruiting agency in St. Louis, MO. PEG shakes up the traditional staffing agency model and skillfully matches great companies with ambitious, talented people who thrive in their positions. In a nutshell, we are REALLY good at hiring people. Trusted by clients big and small since 1984, PEG offers contract, contract-to-hire, direct hire, and payroll solutions.