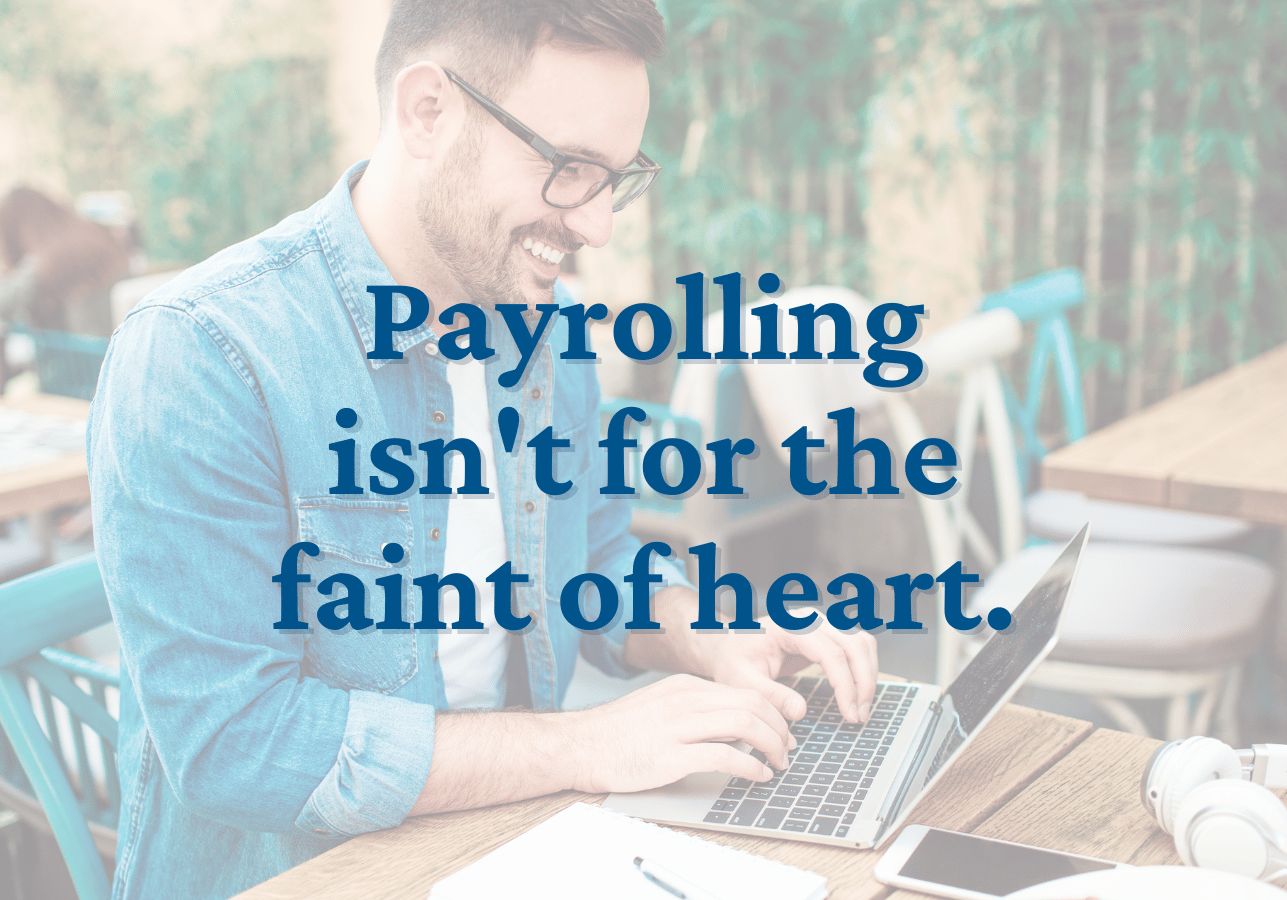 We've learned from the past (almost) 40 years of being in the staffing and recruiting industry that many companies don't realize they can outsource their payroll. Yes, it's true! It's an "aha" and joyful moment when they learn that PEG offers this valuable service to companies of all sizes and industries.
What is payrolling?
Understanding what payrolling is can be difficult for those unfamiliar with the industry. To put things simply, there are two types of third-party payrolling service providers
At PEG, we provide top-shelf EOR payrolling services. This means if you've already found someone awesome who you want to work on your team, we can step in and hire them on your behalf as their sole employer. They'll officially be a PEG employee, but they will work for your company as a contract employee.  
What are the benefits of using a third-party payrolling service provider?
We know what you're thinking. Why would I pay someone to manage my payroll? In a nutshell – time, resources, money and less liability. Some companies are adept at finding the right people but may not have the same prowess when faced with navigating HR logistics. PEG can lower your cost structure and reduce your risk factors.
An EOR like PEG will take all the processing and managing of onboarding, payroll processing, benefits administration, taxes, and other time-sucking activities off your proverbial plate. Hiring an EOR for payrolling services frees up your HR personnel so they can address the thousands of other things on their to-do list. And for companies without formal HR departments, using a third-party payroll service provider allows leadership to focus on what they do best – growing and strengthening the business. .
Benefits of outsourcing your company's payroll: 
Increase Your Team's Productivity

– Save valuable time and money by eliminating or decreasing the administrative needs required by HR. 

Focus on What's Important

– Payroll laws are complicated, and if your company's procedures aren't set up correctly from the start things get messy quickly. By outsourcing your payroll, you can focus on doing what you do best.

Competitive Employee Benefits

– PEG offers payroll employees the same great benefits provided to our regular contract and contract-to-hire employees, helping you stay competitive in today's job market. 

Processing Accuracy

– No need to worry about whether you're paying enough taxes and following the countless employment laws. As your third-party payroll service provider, PEG takes on this responsibility and ensures everything is calculated correctly, compliant with all state and federal laws, and processed on time. 

Reduced Employment Risks

– Once the contract is complete, the work is over and there's no need to worry about severance pay, unemployment benefits, or finding a replacement. 
How can I learn more about PEG's payrolling services?
Contact us online, email us at info@pegstaff.com, or call us today at 314-275-2000. We are happy to listen to your challenges and then walk you through our process to find the right level of service for you.