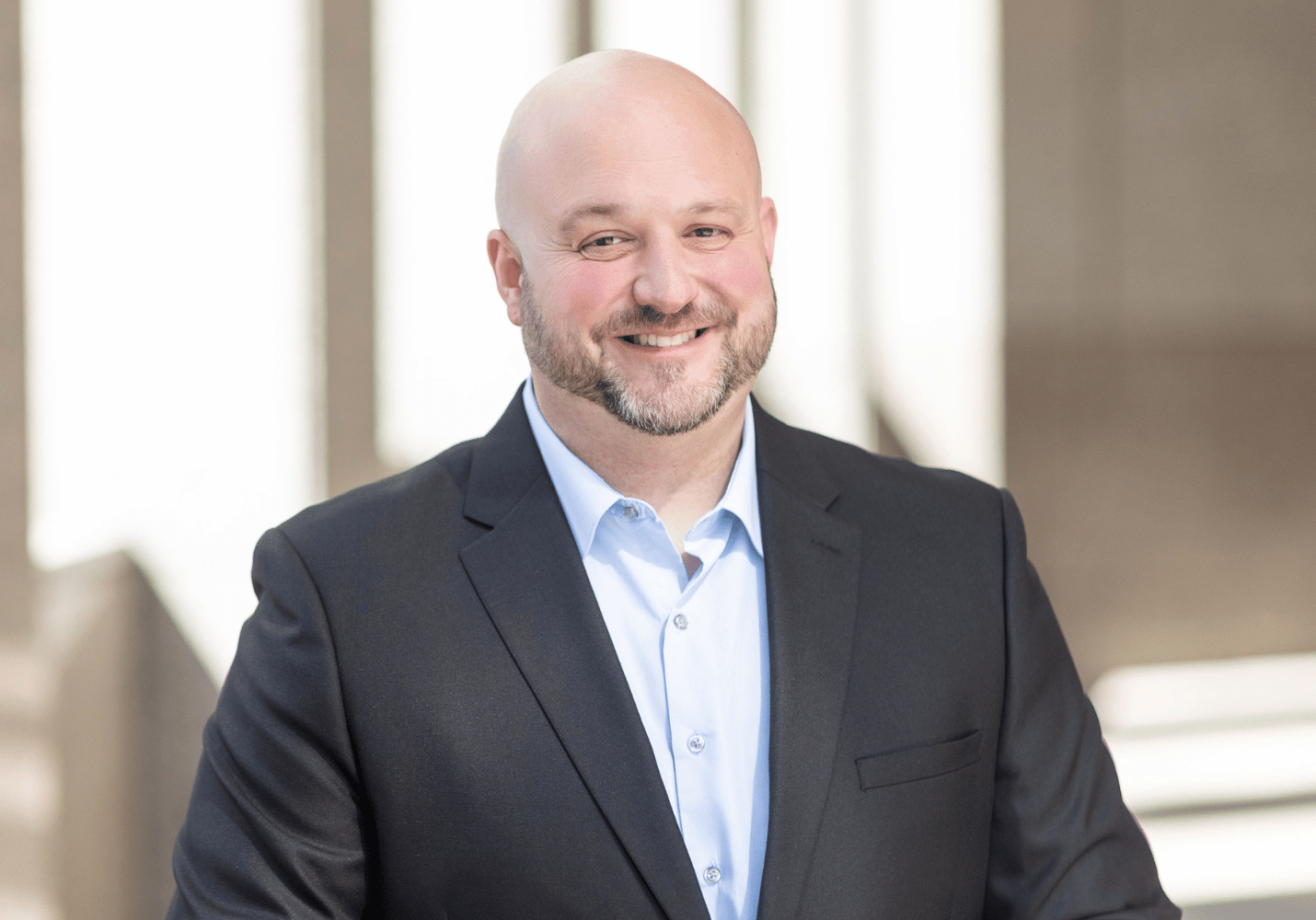 Starting his career with PEG as a Recruiter in 2007, Gregor has risen through the ranks and is now the Vice President of the company. The avid football fan and DIYer answers our 20 questions that cover everything from inspiration to childhood celebrity crushes. 
1. Are you a morning person or a night owl?
I used to be a night owl, then I had kids. Now I reach my height of productivity in the early to late afternoon!
2. What's your favorite time of day?
Afternoons. Mornings and nights can be a lot of work juggling family obligations.
3. What is your dream country to visit?
No need to visit, I live in it 24/7! I have visited a few countries in my life, and there are many cool things to see and experience in other counties. I still feel nothing beats the U.S.A!
4. What are three things you can't live without?
My wife and kids, sleep (see question #1), and football, football and more football.
5. What 3 people living or dead would you like to make dinner for?
No one, I cook for three living people daily, it is exhausting. I would rather have 3 people cook for ME! I don't even care who they are as long as they are good at it! 
6. Do you like the window or aisle seat on an airplane?
While I love the view from the window, I am 6'4, so naturally, I choose the aisle. Gotta stretch those legs out into the aisle and anger the flight attendants every now and then. Plus, it never fails when I am in the window seat some random person in the center seat falls asleep and either leans on me or keeps laying their head on my shoulder. Not a fan of that.
7. What's your current TV obsession?
We are getting into the Fall season, so everything on my TV is football related, when possible.
8. How would you describe yourself in three words?
Honest, humble, and grateful.
9. What's a book that everyone should read?
Seven Habits of Highly Effective People by Stephen Covey
10. What's your favorite piece of clothing you own?
Did my wife pay you to ask this question? Just kidding. She says I own too many clothes and I need to downsize my closet. Seriously, I don't really have a favorite. I like having options, which is why she says I have too many, I suppose.
11. What's inspiring you in life right now?
Watching and encouraging my oldest son since he started kindergarten last week. It has me thinking about how new and uncertain things must be for him. New environment, new people, new things to learn. It makes me think about all the positives that come from trying new things, seeking new experiences, and continuing to learn and grow as a person, regardless of how scary that can seem.
12. What's the piece of advice you've received?
If you don't believe in yourself, why would you expect anyone else to?
13. What's one piece of advice you would give your teenage self?
Not everyone in life will like you no matter what you do, and that's okay.
14. Favorite way to relax or decompress?
Firing up the grill and enjoying time with my family!
15. Mountain or beach vacation?
Both, if you are willing to pay for it!
16. Who was your childhood celebrity crush?
Oh man, Kelly Kapowski from Saved By The Bell, or whatever her real name is. That's a no-brainer.   
17. What's a skill you're working on mastering, or a skill you'd like to learn?
Woodworking. Being able to craft incredible items out of a piece of wood always amazes me.
18. Song you can listen to on repeat?
I don't have one. There are a lot of great songs and good music in general that it is too hard to pick one.
19. If you could switch lives with someone for a day, who would it be?
I can't think of anyone else I'd rather be than myself. I have an amazing family that I love more than anything and a great career at a company with a mission focused on helping others. Life doesn't get much better than that!
20. What's your favorite quote?
"Perfection is not attainable, but if we chase perfection, we can catch excellence." – Vince Lombardi 
Want to connect with Gregor? Check out his bio on our site.